Intelligent digital solutions for financial services firms
Irada was founded to assist financial services firms make better use of data and apply advanced analytics and artificial intelligence for managing broker partnerships, streamlining lending processes, improving credit risk outcomes, and enhancing customer centricity.
Its solutions are backed by industry experience and a team of actuaries, data scientists, and technologists..
Irada takes advantage of the innovation inherent in the Financial Services Cloud from Salesforce – the world's #1 customer relationship management platform – for its broker partnership and mortgage lending solutions. It uses pre-built models, sophisticated analytical tools, accelerators, and tested processes to deliver quick results when modelling credit impairment, building credit scorecards, and deepening customer insights. In situations where a pre-built model just won't do, the Irada team will rise to the challenge to build you one.
With Irada's expertise in project delivery for financial services firms, you can be sure you're in safe hands to broaden your digital footprint.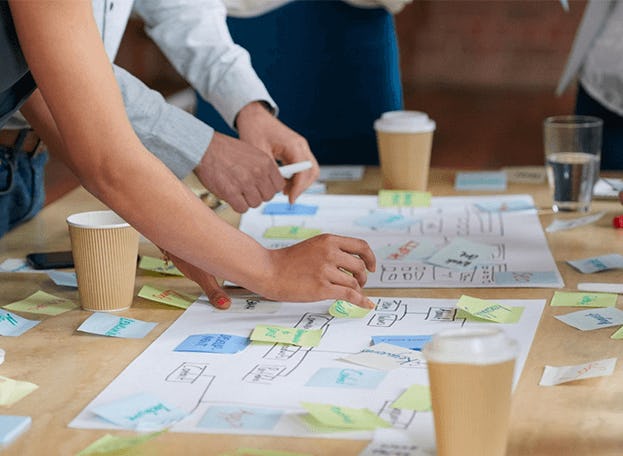 START SMALL, THINK BIG
It's easy to be overwhelmed by the opportunities that data and AI offer. That's why our financial services experts target quick wins in line with your long-term plans. Then, we build out at a pace that works for you.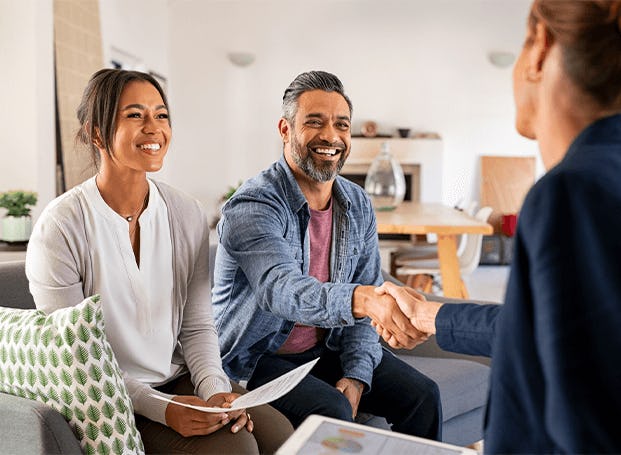 PEACE OF MIND
From the very beginning we aim to take the pressure off you. We pride ourselves in the way we engage and how we execute. We anticipate risks and challenges and help you adopt options that are best for you.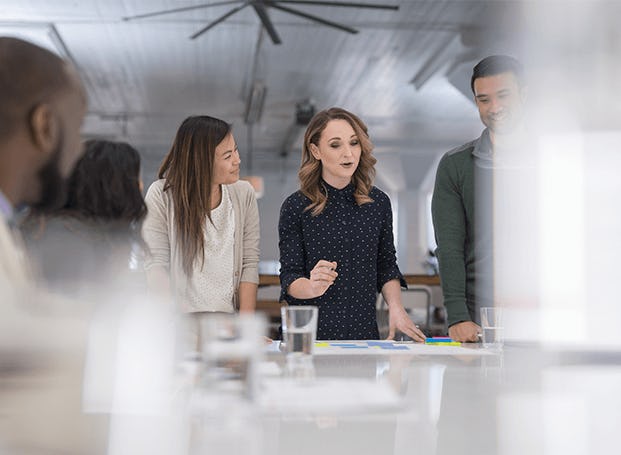 RESULTS FOCUSED
You can lean on our experts for practical experience and knowing what does and doesn't work. We home in on business results that not only are viable but also make a positive contribution. Combined with our accelerators, our work helps you get solutions deployed sooner.
Ready to make a start?
Whether you're in the planning stage of your digital evolution or ready to embrace advanced analytics and AI tools, Irada is your long-term partner from strategy and design to execution and support.
Get in touch with our specialists on 1300 247 232 or info@irada.com.au
Our process
We understand that digital transformation requires much more than just the right technology. It requires understanding data deeply and applying it to your business context. Taking a collaborative approach at every stage, we partner with you to assess your business needs, recommend a technology solution, plan the project, deploy the technology, and optimise continuously. Of course, everything we do always keeps you in control and well informed..
Led by industry experts
Irada comprises a seasoned team of professionals with deep experience with banks and major financial service institutions in Australia and overseas.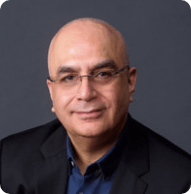 Sanjiv Singh
Founder & Managing Director
Sanjiv established Irada in Australia as a digital technology company for the intelligent and structured application of data in financial services firms. He collaborates with clients to achieve business growth, deepen customer relationships, and improve productivity. His international IT experience of 30 years spans the banking and financial services, manufacturing, and media and advertising sectors. He holds an MBA and a Master of Technology in IT.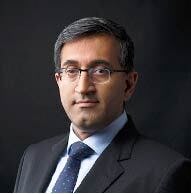 Pravin Burra
Chief Data Scientist
Pravin is a data scientist and bank analytics subject matter expert with expertise in both credit risk modelling and customer analytics. Pravin works with clients to extract greater value from their data to improve the quality of business decisions. An ex-partner at one of the big-4 audit firms, Pravin also helps clients achieve regulatory compliance in domains such as IFRS 9 credit risk modelling and Basel capital modelling. His experience of 30 years spans the financial services sector, that includes banks and insurers, where he has consistently applied his expertise in model build, validation, and risk management. He holds FIA, FASSA, CERA and FRM qualifications.