Customer Lifecycle Analytics
Ratchet up customer centricity
Customer retention, improved service, and increased lifetime value are critical to staying ahead of the pack in a competitive environment.
Customers are ever more demanding of financial service providers for their financial wellbeing. They expect you to understand their needs and help them choose products that are personally relevant. Not doing so means they will look for another financial service provider that does. A digital-led experience combined with targeted and timely interactions can foster continued loyalty.
By combining world-class software, unifying customer data, and implementing advanced analytics, Irada can help you increase your share of wallet, identify new customer segments, and enhance your ability to foresee customer churn.
With such deep insights, you can craft finely tuned campaigns across multiple channels to uplift customer experience while increasing shareholder value.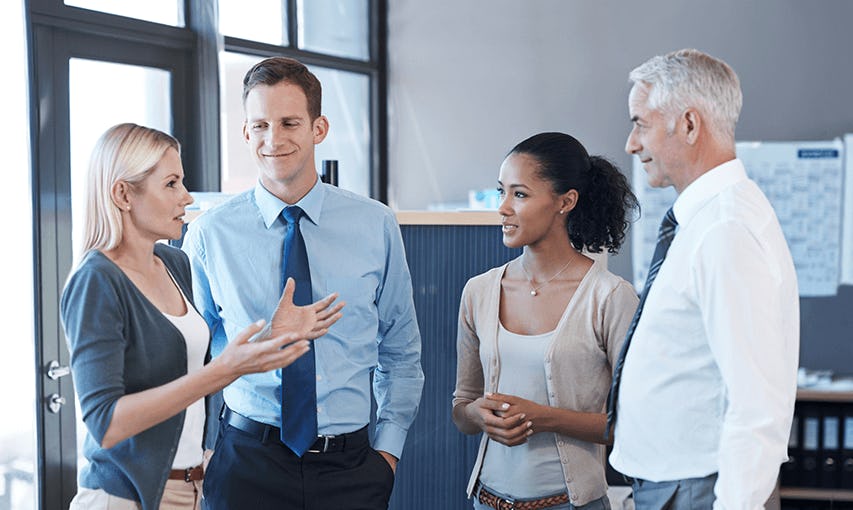 Customer Analytics Solutions
Next Best Action
Knowing and performing the next best action is not only efficient, but it also improves customer satisfaction. Our next best action solutions can help you increase customer advocacy. We take advantage of Salesforce Einstein and a pre-built AI recommendation engine to tailor the solution that is right for you. Used throughout the sales and customer service journey, you can predict and position products that your customer is most likely to buy next, take actions that enhance the chances of closing deals sooner, and resolve customer issues more quickly.
Insightful Customer Segmentation
Driven by your data, our AI solutions create unbiased customer segments that you might have otherwise missed. Our recommendation engine extends your understanding of customers beyond just age and income. Access micro-clusters within your customer base for personas that better represent the cohort characteristics, risks, and value preferences. Use these insights to place more nuanced, focused, and personalised offers.
Predict Customer Churn
Our analytical models work on your data to understand and predict customer churn. This understanding enables you to intervene early and retain valuable customers at risk of churn. Response modelling make your campaigns more effective by helping you identify customers most likely to respond to retention efforts. Furthermore, with a better grasp of the drivers of churn, you can prioritise and fix the root causes of issues.
Let's talk!
Talk to us about how we can help you foster a more meaningful relationship with your customers that they care about.