Mortgage Broker Partnership
Digital Broker Experience
Applying for a mortgage is the most complicated and time-consuming task that a consumer experiences. They are increasing their reliance, trust, and confidence on independent mortgage brokers to guide them through the home loan process. Two in every three home loans are written by a mortgage broker, according to the Mortgage & Finance Association of Australia.
In turn, the mortgage brokers look for bank and non-bank lender partners that are easy to work with. They appreciate process transparency. Timely information and insights that boost growth prospects are important to them. They want their customers cared for. They prefer lender partners that engage with them in a convenient and efficient way.
The Irada Mortgage Broker Partnership solution implemented using the Salesforce Financial Services Cloud, an industry-leading innovation platform, manages the full broker lifecycle from awareness to nurtured partnerships.
Engage better with your broker partners by creating a consistent, digital, and seamless experience. Give back productive selling time to your business development managers. Generate the capacity for higher settlement volumes.
We address your strategic business drivers that lift engagement, compliance, and volume. Together, we create a staged blueprint that matches your business priorities, investment envelope, and risk appetite. Our project execution is transparent, controlled, and with risks managed.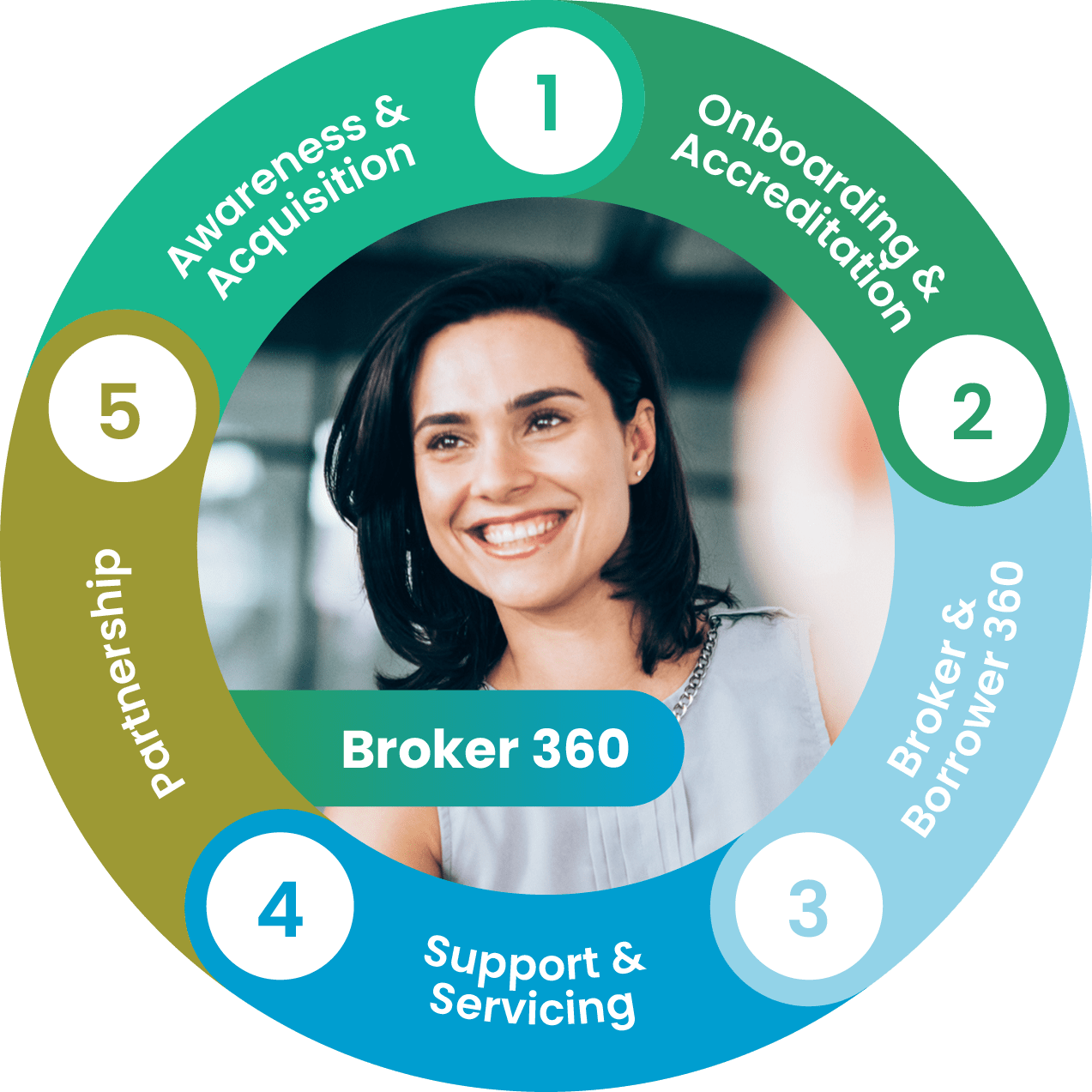 Mortgage Broker Partnership Solutions
ONBOARDING MANAGEMENT
Track onboarding progress. Record ACN/ABN, disclosures, authorisation, and membership information. Upload digital documents. Conduct required learning and compliance training.
BUSINESS DEVELOPMENT PRODUCTIVITY
BDM can access broker 360 information on application settlement volume, types of customers, risk scores, engagement measures. Use interactive visual insights and predictive AI to focus on potential issues and reduce chances of attrition. View wins and identify the opportunities to provide support and enablement. BDM manage their tasks and events in a single location.
BROKER SELF SERVICE PARTNER HUB
Brokers can view, manage, and track loan applications in a single place. Raise service requests, register complaints, and seek support. Access information and guidance about lender products, policies, and processes. Use intelligent bots to solve common queries leaving support agents to solve more complex issues.
Let's talk!
Why not have a no-obligation chat with our Salesforce financial services experts? Explore how the Irada approach and solutions can help enhance your mortgage broker partnerships.